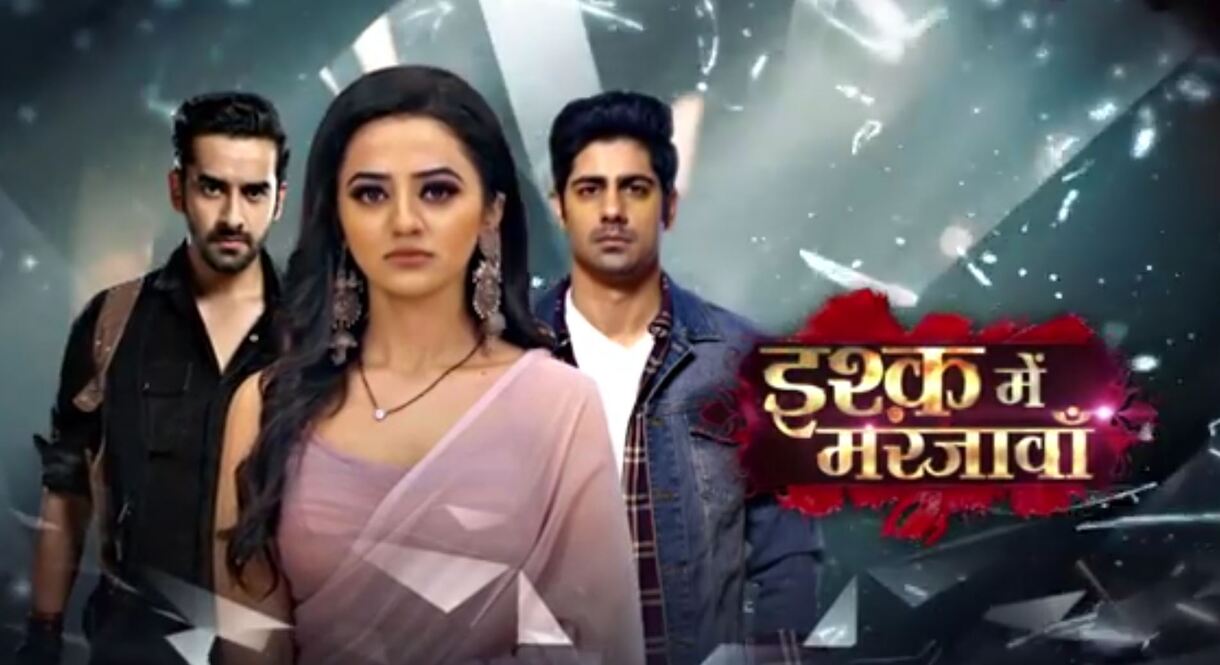 Let me pen down my thoughts on this episode the way it spouted in my mind ..Episode opens, Vansh takes the brunt of the trident  *Thought – You Idiot*
Scene shifts to bedroom and we open out dispensary shop along with conversation *Thought – demolition*
Scene shifts to Aryan – Chanchal * Thought – Loop ?? *
Scene shifts to Vansh & Sia *Thought – Rook*
Scene shifts to Riddhima & Mata Rani & Dadi *Thought – OUCH*
Scene moves to Kabir Riddhima *Thought – MISTAKE*
This was an episode that showed the principal characters of each players and also the evolution within. Anupriya tries to bluff her way out but her attempt to stab herself is stopped by Vansh who injures himself in the process.
However, do not make the mistake of thinking that he has done this out of his affection for her. Yes, he still does care for her but now he is no more the blind man who would trust the woman without a question. His action is borne not out of the need to save the woman who raised him and his sisters but of the promise made to his father. "He will be the shield and will not let any harm come to his family".
He agreed to rescue Aryan from his shady dealings because of the promise, so saving a woman who "lovingly" brought them up is not going to be a difficult choice. He does but at the same time he no more holds her on the pedestal. A fact that has escaped Anupriya for the moment.
Vansh & Riddhima's relationship has always been bereft of  TRUST & Trust is one of the strongest and basic pillar for a strong marriage, how then would this marriage succeed between a man who has been wounded more times than be counted and a girl who holds the most potent potion that can either kill him or heal him!
Today she voices what his heart always wanted to hear. She is aware of his pain and can feel it too. She will be the healer of his wounds. But a mere dressing of the wound will not heal the wound when the thorn is lodged deep within the flesh. The thorn has to be pulled out from the impaled flesh, the area scoured and only then the healing can begin, All these well meant actions will cause severe pain to the one who is already wounded but for the wound to heal, you need to remove the scabs covering the rotting flesh.
Sitting in front of Durga Ma, ruminating about her relationship with Vansh. Riddhima decides to begin a life anew. but her choice of words as she seeks the blessing is not about relationship. She does not ask for her relationship to be blessed but for 'farz' /duty to be blessed!
What brought Riddhima to VR Mansions?
A 'farz' to find Vansh Raisinghania as the criminal for Ragini's murder!
Chale jaongi | Tabahi leke aaonga | Farz successfully nibhaon | Agar iss baar galti kiye na mein bhi kuch nahi karpaongi !
Remember those days when Kabir brokenly told her about his life's mission to get Vansh for Ragini's murder but how he did not want her to suffer in the mansion. The wildly in love girl comforts him through her tears, brokenly she offers him support, tells him that she will return to the mansion and will fulfill their mission!
Kabir tries the same ploy today but mark the difference in her reply. She expresses her 'regret' without even feeling slightly regretful about it. BUT Kabir has one major advantage over Riddhima that Vansh does not possess. Kabir KNOWS Riddhima!! He knows which keys to push to get her activated. He will use that knowledge to devastating effect.
A few months back, during Ganesh Chathurthi, Riddhima has usual had walked into a situation that was beyond her control. She had engineered an ambiance to trick Vansh but the outcome turned out to be entirely different. Vansh had thrown Riddhima out of the house. Dadi managed to salvage the situation then but she had given a clear warning that should the circumstance repeat again, She will not be able to save her.  Riddhima had assured Dadi that she will not do the 'MISTAKE" again!!
Will history repeat itself? Under the influence of Kabir, will Riddhima go astray leading her to commit the mistake that will eject her out of Vansh's life? Will she jump to wrong conclusions on the fragmented evidence while the truth turns out to be entirely different or will her love be the guiding light that allows her to escape the trap set by Kabir? Let's wait and watch. (The augury's do not bode well)
Vansh often says two things, Ragini's secrets are buried within his heart and one cannot heal the emotional injuries that remains invisible to the eye. Riddhima will do both, she will unearth the secret thus freeing him from the burden that had kept him from living.
Kabir's Riddhima would have completed her farz ! She would have to leave for she has no place in Vansh's life after the resultant explosion . But Mrs.Vansh Raisinghania will finally take her first step towards her tormented husband because her farz demands that she heal him and because she has her haq as his wife! Above all Devi Ma has sanctioned her actions with her blessings!