TV Shows
Ishq Mein Marjawan 2 Episode 65 : & The Storm Comes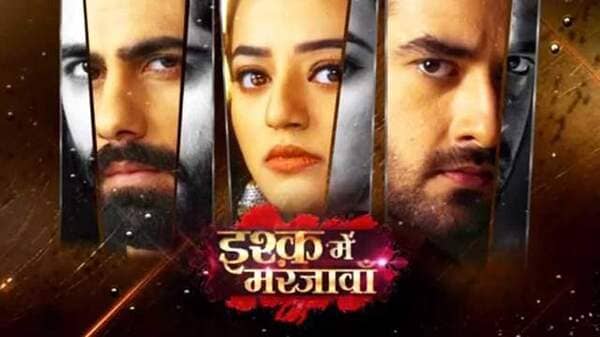 The gloomy skies are gradually lightening to usher in a beautiful dawn. A dawn lit with the brilliance of love, its brightness made more glorious by the irradiance of trust & loyalty! But …..
The 'whatever' ritual begins with everybody busy with their own sub plots. The ancients and elders are content being the cheerleaders while the young are restless to enter the pitch and hit a sixer. Kabir faced with a googly, hits it out of the park. He thinks with the ball gone, he can breathe easy.
Ishani faced with unexpected bouncer retires hurt to the pavilion. She may or may not choose to play. Vansh is studying the field and has not entered the arena as yet, his mind is already on another match that's being played and he is quite focused on that.
** The journey for Vansh and Riddhima has not been smooth, especially for Riddhima who underwent a major upheaval of preconceived notion, whose emotions went in for a roller coaster ride. She is now reaching a point of equanimity. Her innate sense for justice and fairness has asserted and she is watching Vansh through her eyes, shedding the blinkers put on by Kabir.
Vansh whose castle was made of strongest stone, surrounded by a moat infested by killer crocs is undone by a chit of a girl who flew in bypassing all the precautionary measures he had undertaken. Neither surrendered meekly, both fought in earnest until an understanding was reached.. An understanding that might pave way for something  grand, an edifice built to immortalize their love! a love that is as yet slowly awakening from its slumber, a love that's going to be all consuming, a love that shall not brook any resistance or interference sweeping every obstacles out of its way…
Yes, I was speaking about the vast changes wrought in Riddhima. The girl who entered holding her heart in her hand, fearful of every breath is now confident enough to move around freely. The girl whose first thought was " Vansh is a killer, Vansh will kill me, Vansh is …. " now has seen through the facade of VR and into Vansh. She has realized that for him his family comes first. She has moved on from seeing him as a monster to seeing him for what he really is, " A man willing to go to any lengths to protect his family, the one who places his family before himself". She has made quite a voyage of discovery ! This voyage has also seeded trust within her. A trust that was sorely lacking previously.
So much so, Riddhima does not hesitate to reveal and consult Vansh & Angre about the cryptic message sent by DSR.
On his part, Vansh who would second guess every action of Riddhima's, try to figure out the motive behind her words is now taking her words completely on trust. Trust, the bedrock of a strong relationship is slowly rising churning through the oceans of treachery, deceit & falsehoods.
Nonetheless, the passage of their love is not going to be smooth. There is a sly leviathan swimming deep under the ocean, biding its time to strike back, to deal a devastating blow.. The blow shall come, swiftly, mightily and when least expected. Will their love survive the fatal attack? **
Anyways, slipping back into the episode. The duet of life begins between Riddhima & Vansh. Riddhima who would be reluctant or hesitant to partner Vansh now has no qualms extending her hands to him. She who would be terrified of Vansh's presence is now relaxed enough to just immerse herself in the dance. A smile steals across her face, lighting her face as the man of her destiny holds her aloft, in that one moment claiming her and her love.
Not only does Vansh claim Riddhima masterfully but at the same time he completely surrenders himself to her. He is the master & slave of Riddhima. Riddhima who sought a refuge that she could call her own, a place that would accept her is humbled and overjoyed to be crowned the queen of a kingdom, namely the heart of Vansh.
However, clouds of storm are gathering.. When the love birds are lost looking at each other, on the cusp of a new beginning..a predator has silently entered vowing to unleash the storm of darkness into their bright world of love..
& the countdown for the storm begins !!