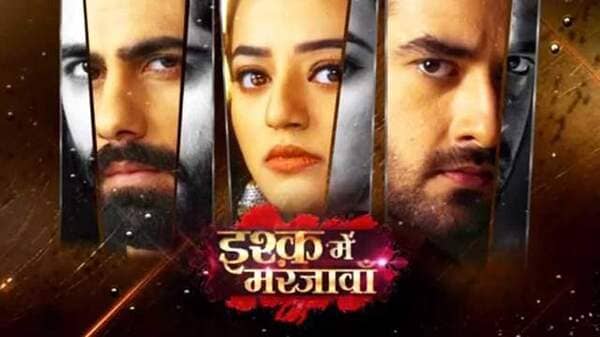 A mind blowing episode ! Be it the dialogues or acting or direction, everything was top notch. A marriage proposal comes or rather decreed to a rebellious Riddhima. She rightfully rejects the bizarre & ludicrous proposal. Until, Vansh clearly explains to her that he is not asking for her hand nor seeking her approval but merely informing her !
The dangerous gamble begins!
** Wow is the word I would love to use for this episode. The beginning scene where the two , Vansh & Riddhima meet head on. The powerful dialogues charges the atmosphere with an intensity that's unbelievable. The dialogues and the direction was intrinsically built in such a way that the there could be varied outcomes yet still be logical & connected to this moment.
Identity !! The desire to belong, to be identified as part of someone,identified as belonging to a particular world/family has been the running desire of Riddhima. So far, she has remained Riddhima, unattached, single, and ALONE. Nobody to care for her or about her. Her ardent desire for 'identity' stems from the need for love, to be loved. Everything she has been doing has been to mitigate this emptiness that Riddhima feels within..and so IDENTITY & DEATH!
[Vansh] " The bond that connects us, the relationship that we (will) have will end only when you die or when I die" .. Boundaries will be crossed, accepted conventions broken in revenge, hate & love…
Look at how Riddhima & Vansh are positioned at this momentous scene. I seriously hope that the 'death' spoken about here is not a literal death of either 'Riddhima' or 'Vansh' and more of an metaphor. Well, I am presuming on the basis the death is allegory . Based on the play of 'death' and the picture.
Version 1. A simple girl, innocent about the dark murkiness prevailing in the world has been thrust into the deepest, darkest underbelly of the world. She gropes through the treacherous way, her principles being her guiding light. But they are not enough, the lights can make you aware of the enemy but does not offer you the weapons to fend for yourself nor intimidate the enemy by keeping them at bay. For her to survive, she has to adapt, accept the rules of the new world she has stepped into. She has to play the game by their rules to emerge as the queen !
Who better than the King of this world, Vansh Raisinghania to guide her, to prod her? Under his towering presence, she proves to be a quickstudy, shielded in his shadows, she learns the art of manipulations and counter attacks, in the process dying as Riddhima and emerging as Mrs.Riddhima Vansh Raisinghania!
Version 2 : The intense and rousing passions for hate, capacity for betrayal and depths of love is going to be crossed. There's going to be a no hold's barred , all out war . Betrayal abounds every corner. Vansh the man who would happily die for his family is betrayed by his own. However, he is not a green horn, he is a veteran in the duel of death games. A master at throwing smokescreens, deceiving his enemies is child's play.
What if Vansh Raisinghania chooses a 'Game of Death'. A puffed up Kabir crows about his triumph over Vansh Raisinghania. He struts into VR Mansions dreaming about being the real 'King' & lording over the wealth amassed by Vansh Raisinghania, only to realize that he has been played by the ultimate king. VR whom he thought he had killed is not dead but has fooled him and flown the coop along with all the riches trapping Kabir, exposing Kabir , stripping him of his powers and of any wealth.
He has been ably aided by Riddhima who turns out be a weapon devastating Kabir, playing him at his own game & defeating him. The pawn turns into a game changer, slaying the enemy, reborn as a queen who rules with the King.
However, the transformation is not going to be an easy one, either for Riddhima or Vansh. It is going to be painful. Riddhima who harbors quaint views about truth and righteousness is going to be learn that truth has many colors. Her search for truth will take her to various broken pieces of truths. Each truths giving a different rendition, different outcomes but she shall persevere to piece together the whole ! In the process, she is going to hurt, betray, wound Vansh. But, Vansh knows this, a battle scarred veteran he is prepared for the long haul. Yes! His emotions will take a toll on him but his steely resolve to detect, find & eliminate the hidden enemy will see him traversing the valley of death.
This is a war that both Riddhima & Vansh will fight together, for you see both are standing BACK TO BACK like a TEAM, looking out for enemies and not face to face like adversaries. Together, they shall DESTROY everything that stands in their way.