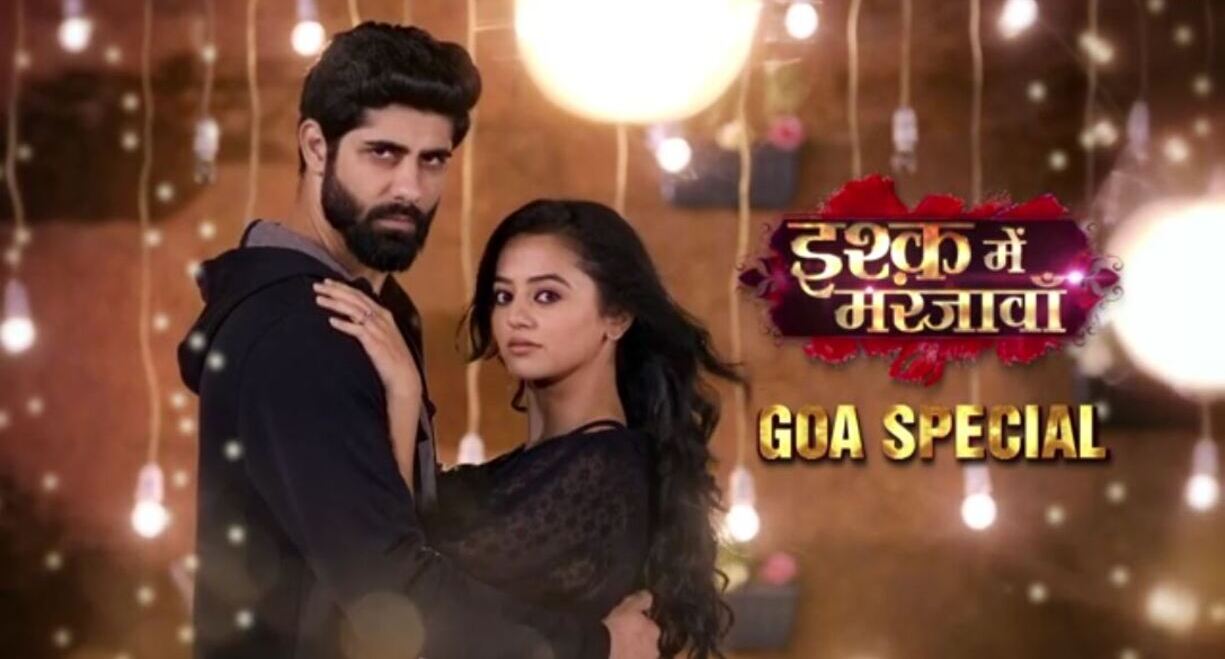 Riddhima wakes up to a snowy world bereft of her hubby to keep her warm & snug. A casual enquiry quickly escalates into full blown panic, fear & anger when she realizes that she is stranded in a strange town amongst strange surroundings.
Discovering that there's no cab to be had, Riddhima sends a voicemail to universal Uber owner,'Mata rani' for a quick taxi service…Lo! & behold, a spanky(??) monster lumbers & stops next to her. *what a prompt customer service*.
Riddhima hitches a cash/card free ride to Mumbai enjoying the natural weather & boosting her lungs with pure oxygen to chew out Vansh.
Meanwhile in Mumbai, Vansh has organized a presser which is gatecrashed by Kabir. He uses this opportunity to introduce himself to society & lay claims on Raisinghania property. Vansh treats Kabir as befiting his status, lesser than a annoying house fly..
Kabir, after huffing & puffing his way joins the family who give him the same attention that they give to a dying flower -NONE!
As the family & Vansh prepare for the presser, Riddhima pushes open the gates of VR Mansions. Entering the house, she takes a moment to gather herself and a smile shines through when Vansh declares his intention of introducing his wife to Page 3 crowd. The smile transforms to shock when Ahana walks to stand by Vansh's side.
Little Riddhima is no meek puppy, she proves why she is THE wife of Vansh Raisinghania when she roars back at Vansh for playing around.
** Betrayal!!
For a man who has lived his life in an arena filled with poisonous vipers, hungry lions, wily foxes – all subservient in front of him but ready to plunge the dagger the moment they turn his back.. loyalty is something that he would treasure, far more than even love sometimes & betrayal especially from someone he trusted would be the worst form of torment that would kill him without ending his life. An enduring fire that would burn him, singe him, blister him but never allow him to die, never allow him a moment of peace.
He lived through the death of his father, he barely scraped through surviving the murder of his mother, Killed  by the woman who later entered his life as his step mother. He broke when his first love turned out to be a illusion. His trust was betrayed every step of his life. He grew a hard shell, his heart frozen with ocean of love, pain of being broken & having to pick up the pieces kept him from living a life. He went through motions of life while turning away from life until RIDDHIMA!
Riddhima, the only woman who breached his secure fortress not only won his love & loyalty but she also won his trust. But to his immense shock, Vansh discovers that  his loyalty, his love were just a means used to bring him down. Life dealt him the cruelest card of all through the woman who he loved and still loves with all his heart. Riddhima gave him life, brought colors into his drab life, offered him the lap of love, a love for which he craved, yearned but which he never hoped to get in this lifetime. She became his sun, gently warming his frozen heart, bringing light into his darkened world until the moment he came to know that the sun did not shine on to lighten his world but to blind him with its brightness as it plotted to end him.
The betrayal when it came broke him to the point of death but his implacable will to pay back every dime kept him resolute. His cold resolve to teach his betrayer the same lesson, the same pain, the same anguish kept him committed. He determined to settle the scores, for every lash he received, his betrayer shall receive ten times more of it but first to earn her trust the way she earned his. The full & blind trust that he gave to her despite the warnings from his siblings. Yes, first he will earn it.. then he will give her the same sense of happiness, contentment and fulfillment she gave to him … The false dawn Riddhima offered him as a precursor for new day, new beginning only for her to snatch it back & reveal the midnight of despair.. Yes, He, Vansh Raisinghania who promised to repay betrayal will not cheat.. He will remain utterly committed to retribution & he shall repay with interest.
& HE DID with INTEREST!
Riddhima for whom her identity as Vansh's wife was everything finds herself stripped of it. In one swift move, Riddhima Vansh Raisinghania has become Riddhima again. A man of his words, Vansh Raisinghania fulfilled the promise he made on his wedding night. He has delivered a living death to Riddhima!
Is it closure then? No, now instead of one broken heart there are two, a relationship that's on precipice. A relationship that's driven by two exceptionally stubborn people, one who is icy fire & another righteous fury. For this relationship to survive, hearts have to mend.
For relationship to heal, unvarnished truth has to come out. However, just the truth will not suffice, Vansh has been dealt double blow. One one hand, he is furious to know that he was taken for a ride and on the other, it breaks him to realize that he was not his wife's choice.
The real fact that his wife did not betray but instead was beside herself to set everything right for him.That his Riddhima was set up the same way he was would go a long way in assuaging Vansh's wounded heart. But the knowledge that he was and is not his wife's choice will always be pricking him, creating a void,a feeling of vulnerability. To eradicate that void, it must be unequivocally proved that only he, he matters to Riddhima.. for that the presence of Kabir is a must.
A kabir who will try to use this situation to his advantage, a Kabir who will be used & abused ruthlessly is needed to be that salve that will see Vansh becoming the man he was, becoming the man that Riddhima loved and still loves.
However, Ahana is a potent tool who can fast become a quagmire. She can be that weapon that can be used to tame Kabir, a weapon that can awaken the love that is latent in Vansh's heart for Riddhima. But at the same time, she can be and probably will be a wall that keeps Vansh & Riddhima apart. Ahana is a storm introduced deliberately by Vansh into Raisinghania's life. A storm's life begins quite calmly, hurtles into wild destruction before petering out leaving a wake of destruction, paving way for new beginning!
Ahana is going to be that storm in Vansh & Riddhima's life!
But if Ahana is going to be the storm then Riddhima is going to be the immovable mountain.. Her fury matching & ultimately overpowering Ahana & even Vansh, were he to dare to stand in her way…